text.skipToContent
text.skipToNavigation
Limited Use
Select this option to continue as a guest or to order with a credit card at Corning's list price and register your tax-exempt status.
Full Service
Select this option to view your account specific pricing or to order with a purchase order or credit card.
 IMPORTANT UPDATE:  Some items may be delayed in shipping or out of stock due to extremely high demand.
Corning® Matrigel® Matrix for Organoid Culture, Phenol Red-free, LDEV-free, 10 mL
Product Number

356255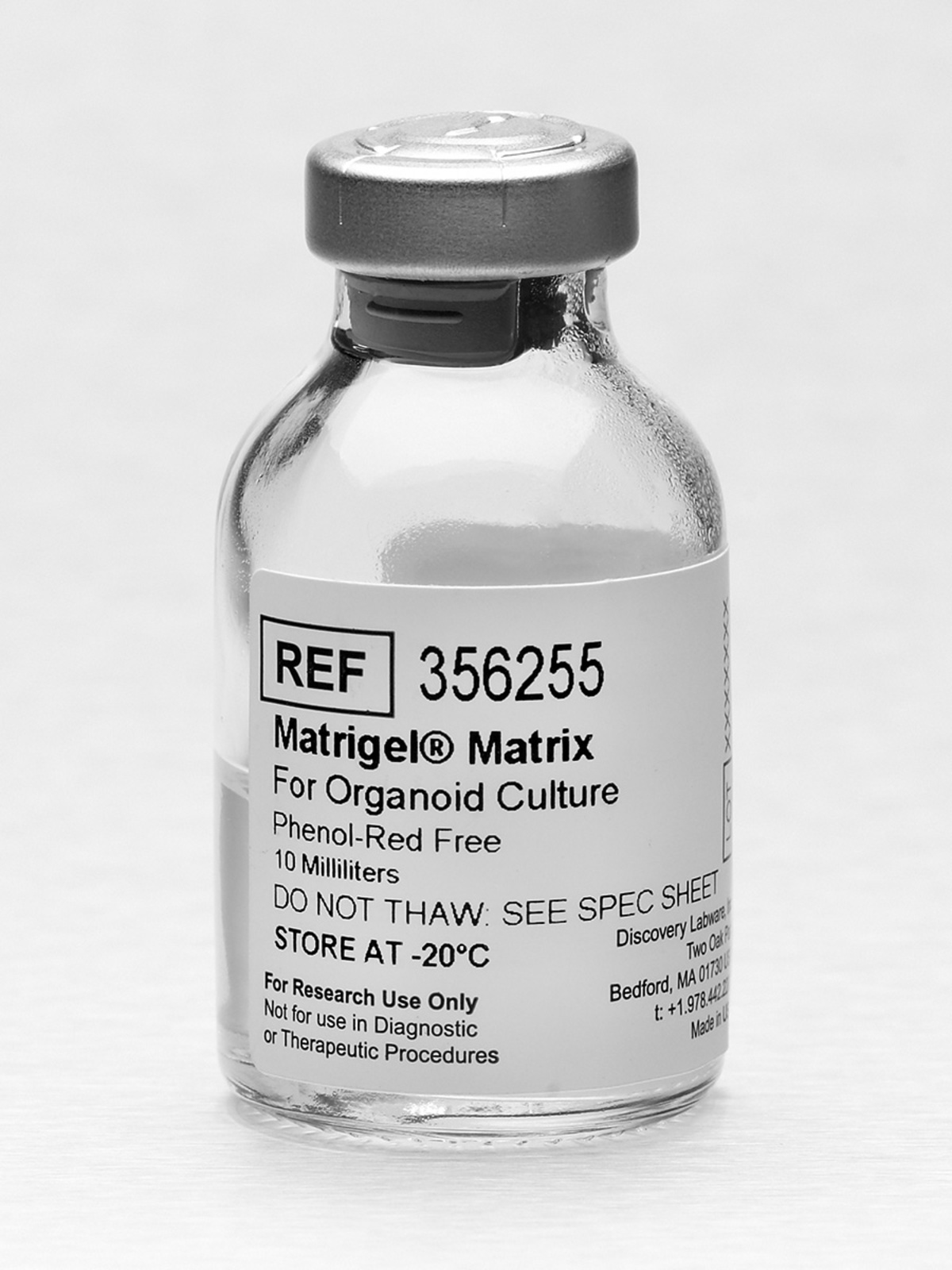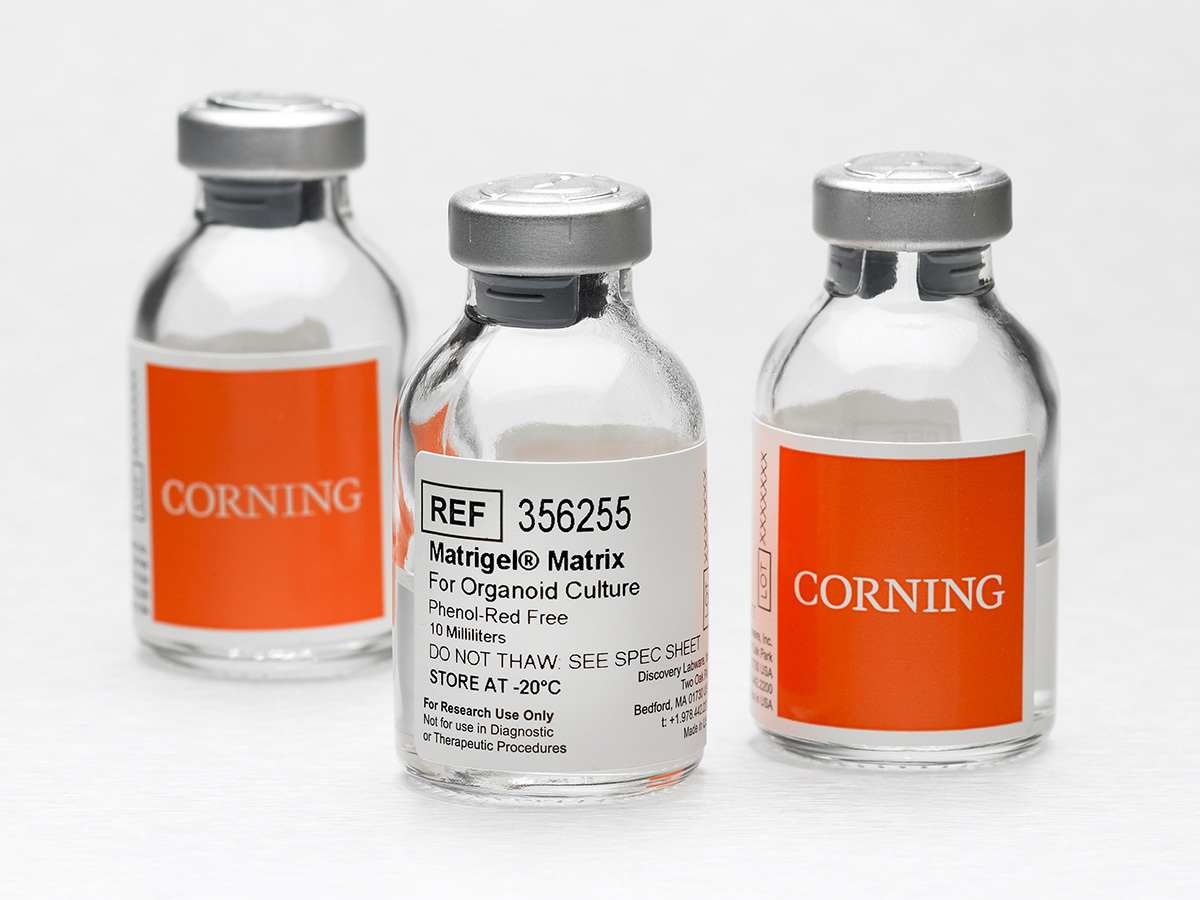 Corning Matrigel Matrix for Organoid Culture is a solubilized basement membrane preparation that has been optimized for organoid culture. Verified to support both mouse and human organoid growth and differentiation from healthy and/or diseased tissue, each lot has a specific elastic modulus value indicating the stiffness of the gel formed and is qualified to form stable 3D domes commonly used in organoid culture protocols. Available in 10mL LDEV-free, Phenol Red-free format.
Corning Matrigel Matrix for Organoid culture is extracted from the Engelbreth-Holm-Swarm (EHS) mouse sarcoma, a tumor rich in extracellular matrix proteins, including Laminin (a major component), Collagen IV, heparan sulfate proteoglycans, entactin/nidogen, and a number of growth factors.
Quality
Tested for ability to form and maintain stable 3D domes/droplets on multi-well plates.
Elastic Modulus (matrix stiffness) measured using a rheometer.
Protein concentrations determined by Lowry method
Mouse colonies routinely screened for pathogens via Mouse Antibody Production (MAP) testing
Extensive PCR testing is performed to screen for a number of pathogens
Tested and found negative for bacteria, fungi, and mycoplasma
Endotoxin units measured by Limulus Amoebocyte Lysate assay
Matrigel Matrix gel stability is tested for a period of 14 days at 37°C
This product is non-returnable. If you have any questions, please contact us immediately.
$390.00 per case
Added to Your Shopping Cart
Details
| | |
| --- | --- |
| Product Number | 356255 |
| Qty./Pk | 1 / Pk |
| Qty./Cs | 1 / Cs |
| Brand | Corning® |
| Size | 10 mL |
| Source | Engelbreth-Holm-Swarm lathrytic mouse tumor |
| Storage Recommendation | Store at -20°C. |
| Handling | Avoid multiple freeze-thaws. Do not store in frost-free freezer. KEEP FROZEN. |
| Protein Concentration | Lot-dependent |
| Cell Types | Organoid, Organoid Lines from Primary cells and Stem cells, Stem and progenitor cells |
| Usage | Vial |
| Surface Type | ECM |
| Surface Category | Extracellular Matrices (ECMs) and Biological Coatings |